Unfortunately and sickening to my stomach I discovered yesterday that a "new" Etsy shop that opened in early June of this year, had BLATANTLY copied my low resolution internet images of 2 of my most popular designs and reselling them as templates via Instant Download! These designs are my original work and my intellectual property and as such my copyright has been violated.
Below is a screenshot image of this shop! Beware! Not only is it illegal what they are doing, but because they don't care and are out to get buyers' money only, they are selling low resolution images which means you are throwing your money away. Internet images will never print out in high resolution and in the end you will be left with a cheap, blurry, pixelated image but most importantly an illegal image of my copyrighted works.
This shop has been reported to Etsy and a DMCA Take Down Notice to Cease & Desist has been submitted. Make no mistake that these listings will be removed via legal action shortly.
The 1st stolen design image is one which I designed on November 25, 2012 and was a sequel to my pink and gray chevron invitation design discussed below but I recolored the gray on the design to a gold tone and changed the band to a simulated gold tone.
This is MY design here: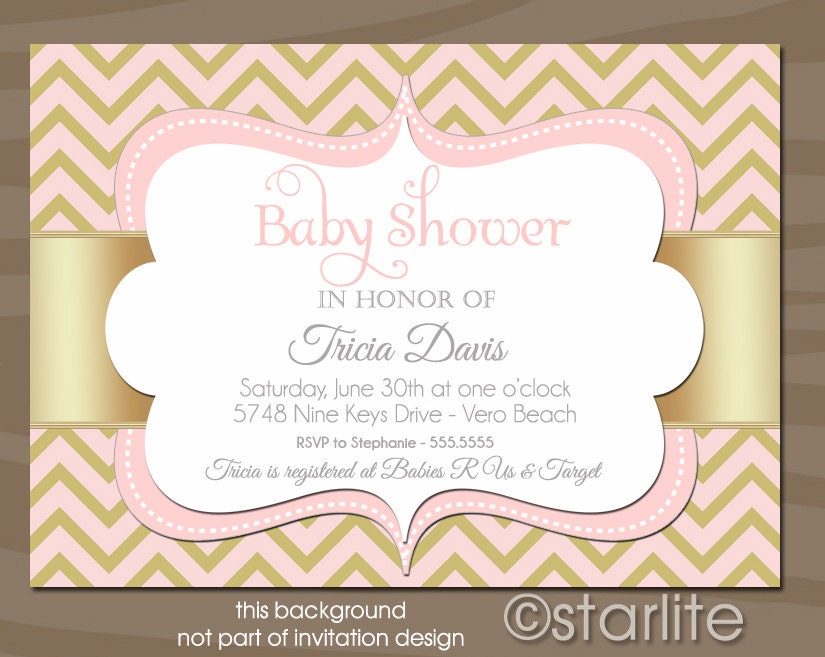 Below is what this seller is selling illegally - my design image as a template: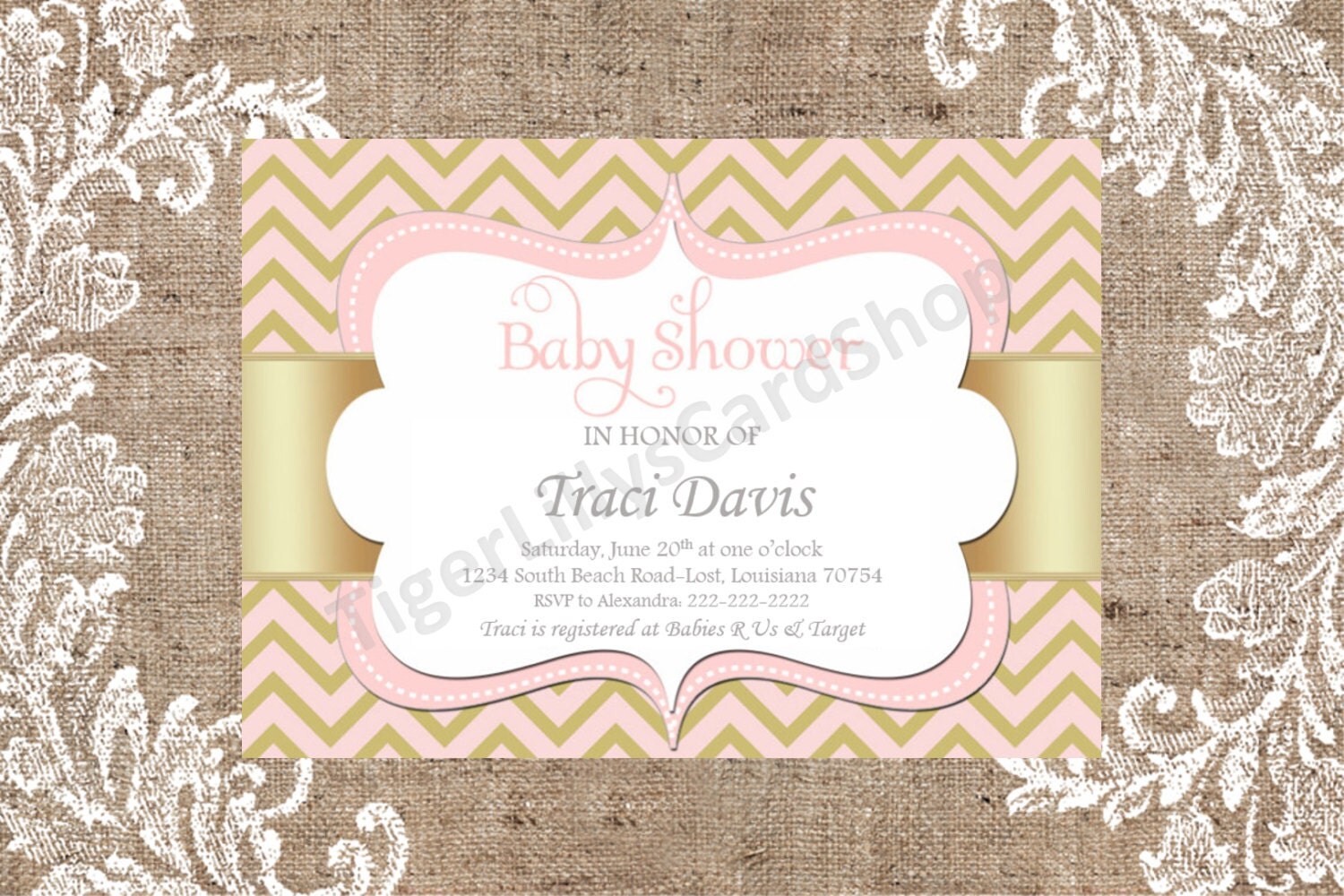 This shop is also selling the same low resolution image altered as a "diaper raffle ticket" download
Just a horrendous disservice to my lovely designs (see below):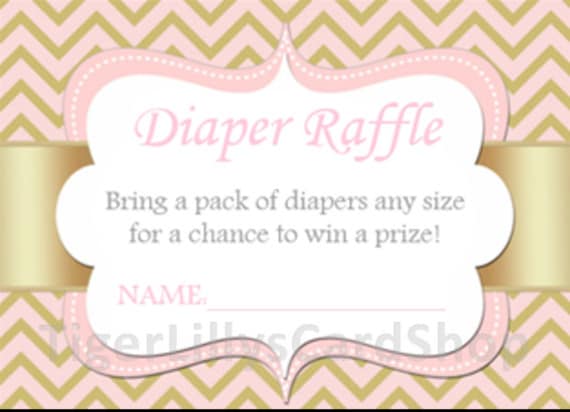 The 2nd stolen design image is one which I designed on June of 2012 and has been my most popular baby shower invitation design - imitated by many - but never the same, however to reiterate, this is NOT an imitation but a blatant copy of my own image which the seller has erased "most" of my sample wording and placed over a different background.
This is MY design here: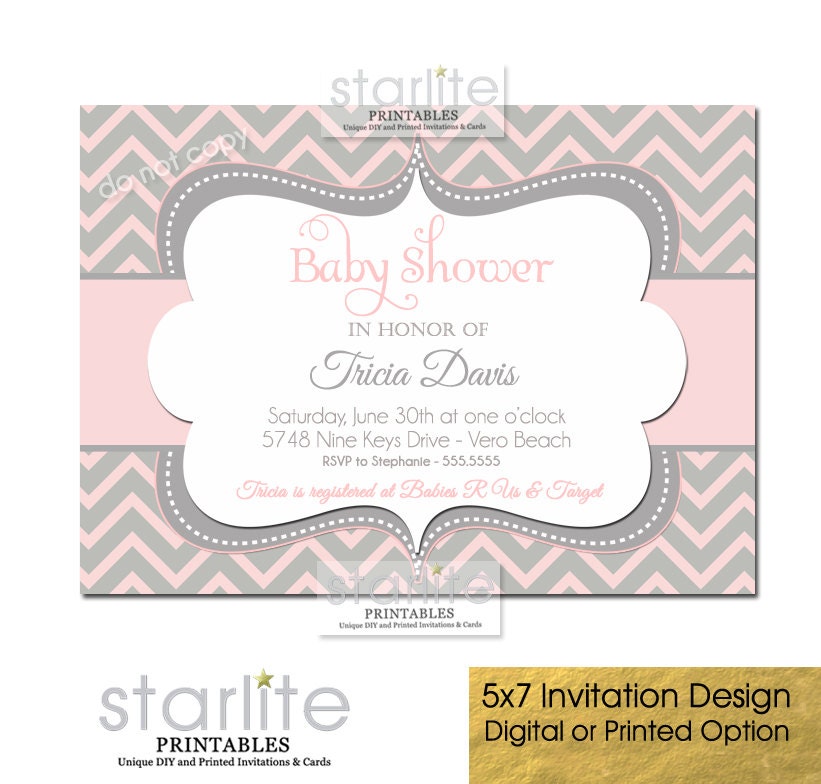 And this below is what the seller is selling illegally (as you can see in her attempt to "erase" my sample wording, she left the bottom script pink line so her sample wording reads with a registry line twice):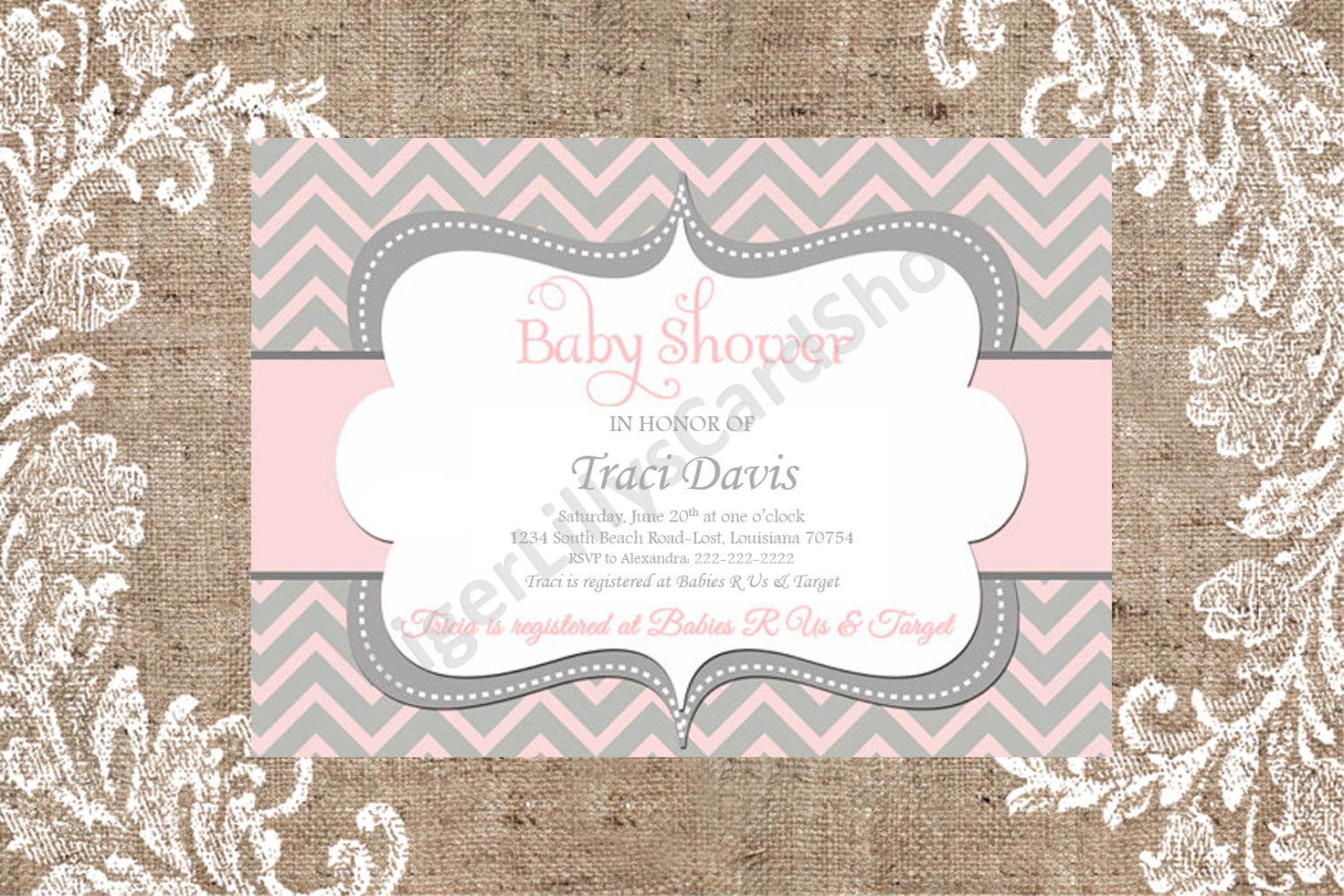 Additionally, I posted on this very same blog in October of 2012 this invitation design
I have been finding scraper sites and malware sites on the internet which are "pulling" invitation images from saturated marketplaces such as Etsy illegally offering instant downloads to visitors. 3 websites this week have received DMCA Take Down Cease & Desist letters from me and have complied. This is unfortunately an epidemic on the internet as of recently and not only have the intellectual property of graphic designers been violated, but visitors to these sites beware that you will be infected with viruses and malware. Anything that advertises for "free" or "instant download" for free is malware and virus material.
Help respect the original works of designers and report any intellectual property violation to the original designer. Thank you for your cooperation.